So I was going to pawn these photos under my alias but I figure I could give a brosf some
street cred.



Mark has pretty much been side by side with me when it comes to school even if he isn't always
helpful, slacking, and barely squeezing by it will be bummin' without him...



Why aren't skateboarders sponsored by Arizona's yet? Tell me this please.



One of the gnarlys of the sf crewwage (even though hes from HB), Mikey mustache-wise.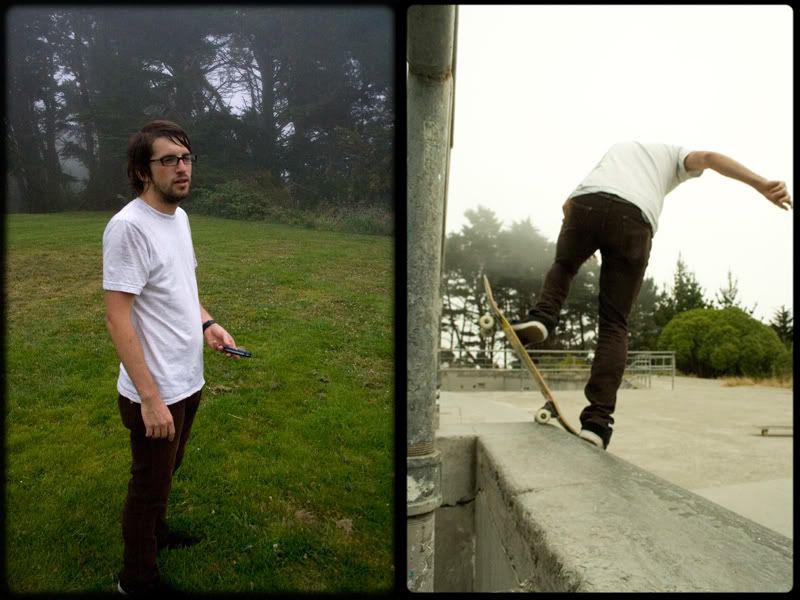 Mark is chillin' hard at the ruca blog tell him his visuals are " gnar-gnar binks"



Godda end it with one my of photos doyee. Plus this is the first time I cross processed slide
film and am happy with the results, visually and mentally.